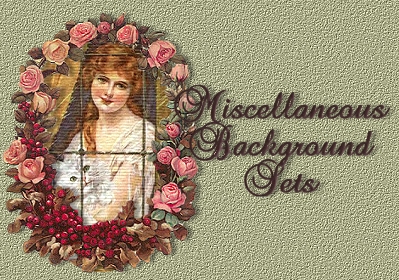 Cats know how to obtain food without labor, shelter without confinement and love without penalties. ~ W. L. George

This collection of backgrounds is a joint effort between two friends separated geographically but close every day by a special bond of the heart. Thank you, JuiceyKat for your creativity and wonderful ways with color. Make sure to visit JuiceyKat's web site. You won't be disappointed.

Please click on the thumbnail to view the backgrounds. Each image is offered in several colors for you to choose from. Save the large background to your hard drive.
I have included a title graphic for your use on each page of backgrounds. Matching buttons, bars and title text are on most of the backgrounds along with a matching logo to link back to kitty wompuss graphics. Check back often!


FOR GOODNESS SAKES, please please PLEASE find a clear .gif or a spacer .gif or whatever you want to call it and learn how to use it with your border background. Windy's HTML Tips not only explains the theory of setting up border backgrounds, but also provides a spacer .gif for you to download. This process is absolutely ESSENTIAL so that your text won't run into your border on any browser.
Also, provide a link back to kittywompuss. You may use the graphic below or use the matching logos on each background set page. Save it to your hard drive and link the image back to http://kittywompuss.com
I would love to hear from you by e-mail so that I may start a page featuring those who have used my graphics. Hey, it's a free link!
Thank you.
~nose kisses~

Remember, download these images to your OWN computer! I will be changing the names of them often, and if you link directly, you will find yourself with a broken image.


"Spring Butterfly" (double-bordered tile)


"Friends" (Bordered Background)

"Techno Blog" (Tiled Background)




"Ornaments" (Tiled Background)


"Eliza Doolittle" (Bordered tile)


"Tiger's Eye" (Bordered background)


"Valentine Interface" (Javascript Mouseover)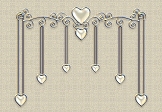 "Little Butterfly" (Tiled Background)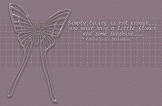 "Pink Poinsettia Plaid" (triple-bordered tile)


"Pretty Ribbons" (Bordered tile)


"Poinsettia Plaid" (triple-bordered tile)


"Robin Nest" (Double-bordered tile)


"The Swing" (Designer Frame Splash Entrance with Side Border Subpage)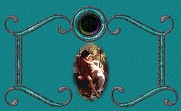 "Thanksgiving" (Designer Frame)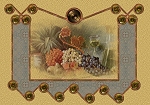 "Eagle Flight" (Designer Frame)


"Sister Girl" (Designer Frame)


"Pitcher and Nuts" (double-bordered tile)


"The Beekeeper" (triple-bordered tile)


"Gardening" (top-border frame tile)


"Apples" (top-border frame tile)


"Basket Case" (double-bordered tile)


"Lighting the Lanterns" (double-bordered tile)




"Plums" (triple-bordered tile)




"Cinderella" (tiled)






"Lighthouse"
(bordered or tiled, includes animated lighthouse)




"Smiling Face" (bordered, includes plaque)






"Battenburg Lace on Blue and Yellow" (triple-bordered tile)





[Home] [Clipart] [Cat Background Sets] [Floral Background Sets]
[Miscellaneous Background Sets] [PSP Gallery] [Portfolio]
[Brush Creek Kitties] [For Juicey] [Goodies]

Website Design © 2001, Kitty Wompuss